PEACS Media News24 Opinion Poll Survey Madhya Pradesh Election 2023: Who will win the Madhya Pradesh throne this time? This is a question that everyone wants to know. The most reliable survey of PEACS Media and News 24 has come, which suggested a close contest between Bharatiya Janata Party (BJP) and Congress in Madhya Pradesh. As BJP is expected to get 115-122 seats, Congress is likely to get 105-115 seats.
Elections in Madhya Pradesh, which has 230 assembly members, are to be held in November-December. Along with this, elections will also be held in Chhattisgarh, Mizoram, Telangana and Rajasthan.
Will it be Modi vs Rahul Gandhi in Madhya Pradesh?
In Madhya Pradesh, Congress is expected to benefit from Rahul Gandhi's 'Bharat Jodo Yatra'. As many as 43.5 percent people believe that this will be beneficial in the state. At the same time, the magic of PM Modi also remains intact in the state as 47.5 percent people believe that BJP will benefit by seeking votes in the name of PM Modi.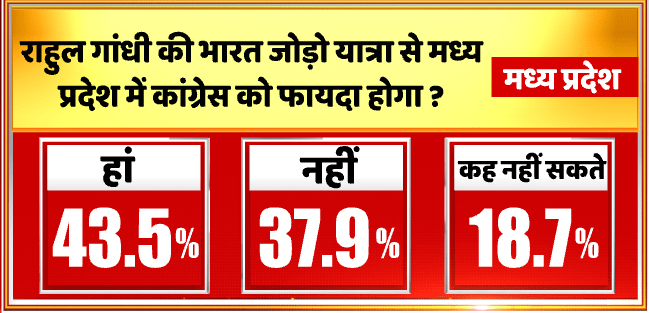 Shivraj Singh most popular
Chief Minister Shivraj Singh appears to be a popular leader with 44.2 percent people like him. Following him is Kamal Nath's number with 44.1 percent people wanting him to be the next Chief Minister.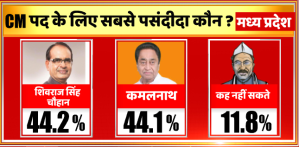 See the complete survey in 8 slides below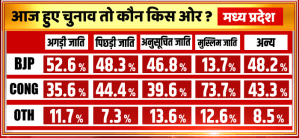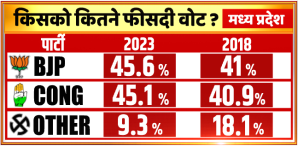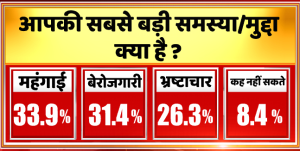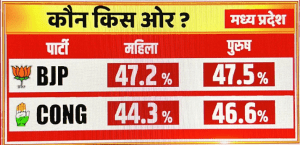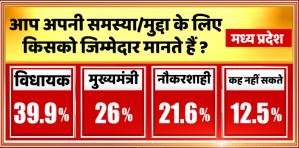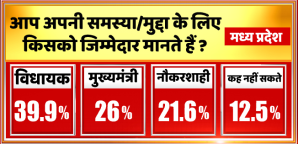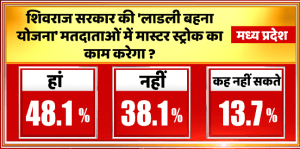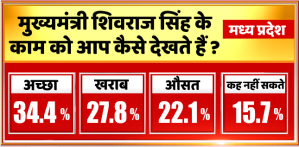 BJP declared 78 candidates
In Madhya Pradesh, BJP has released two lists of 39 candidates each. Till now the names of a total of 78 candidates have been decided. BJP has also given tickets to 9 MPs in the election field of Madhya Pradesh.
These include a big face like Agriculture Minister Narendra Singh Tomar. At the same time, BJP General Secretary Kailash Vijayvargiya has also been fielded. However, other parties have not yet announced the names of their candidates.
Congress came to power in 2018, but it lasted for one and a half years
Congress came to power in the 2018 assembly elections. Congress had secured 114 seats, while BJP was reduced to 109 with a loss of 56 seats. BSP had won two seats. This was such an occasion when Congress wrested power from BJP after 15 years. But the government lasted only one and a half years. BJP again came to power in a coup.